Discussion Starter
·
#1
·
http://www.worldcarfans.com/113062559266/us-spec-bmw-435i-spotted-in-the-metal-wearing-m-sport
http://www.bimmertoday.de/2013/06/24/2013-bmw-4er-m-sportpaket-435i-f32-coupe-m-paket-us-version/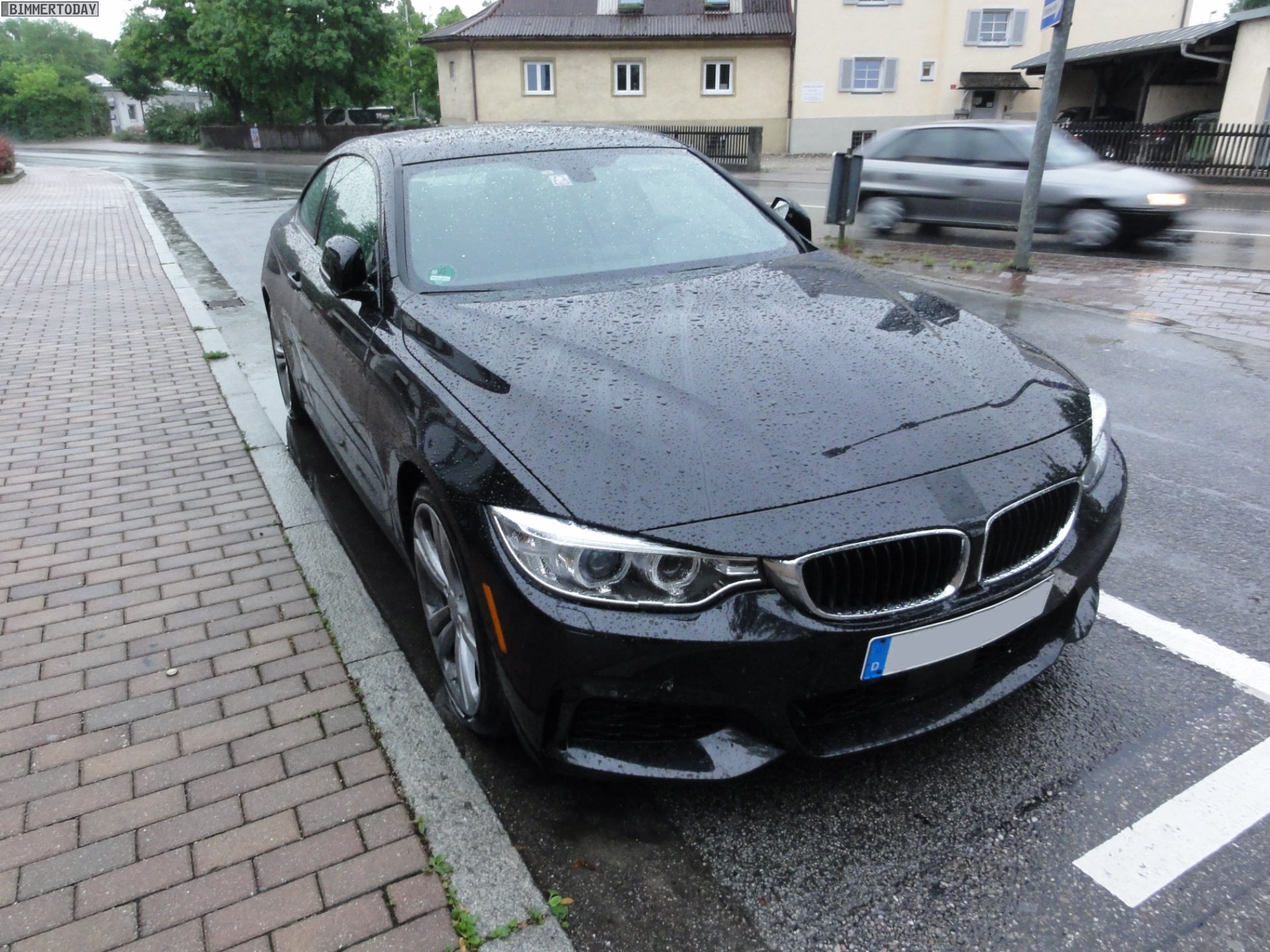 A U.S.-spec 2014 BMW 4-Series fitted with the M Sport Package was photographed in Freising, 35 km north of Munich.
Seen here is a black 435i model destined for the North American market (judging by the orange side reflectors) wearing the M Sport Package which will be available from day one. It will be positioned above the Sportline and will come with different front and rear aprons, beefier alloys, along with some interior tweaks such as sports seats and steering wheel.
The 435i has a six-cylinder, 3.0-liter engine producing 300 bhp (224 kW) and 300 lb-ft (406 Nm), enough for a 0-60 mph (0-96 km/h) run in 5.3s with the manual and an electronically-capped top speed of 155 mph (250 km/h).
While the 435i has a starting price of 46,925 USD, the base 428i will be available for 41,425 USD. The lesser version has a 4-cylinder, 2.0-liter turbocharged enginegenerating 240 bhp (179 kW) and 255 lb-ft (345 Nm). 0-60 mph takes 5.7 while top speed remains intact. xDrive will increase price tag of both models by 2,000 USD.
BMW USA has previously mentioned the 428i Coupe and 435i Coupe will arrive in dealerships late this summer.