Discussion Starter
·
#1
·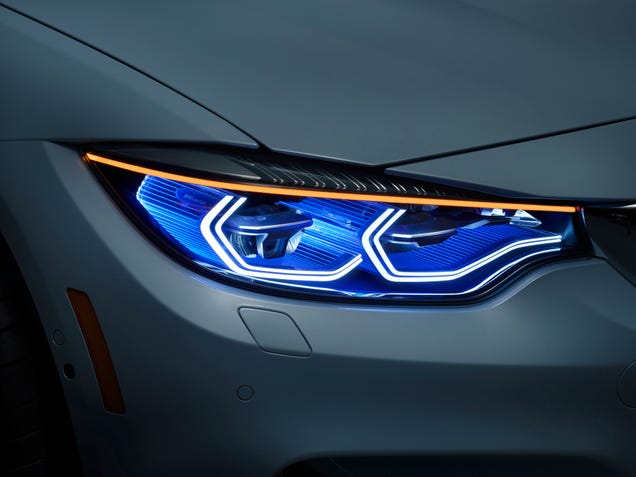 BMW is showing off its new laser headlights on its M4 Iconic Lights Concept which was recently revealed at CES in Las Vegas.
Here is how BMW describes their laserlight technology:
Inside the laser headlights, the "coherent" monochromatic blue laser light is converted into harmless white light. A special optical system directs the rays from the high-performance diodes onto a phosphor plate inside the light, which converts the beam into a very bright white light that is similar to natural daylight and pleasant to the eye. Despite consuming 30 percent less energy, the parallel light beam is ten times more intense than that produced by halogen, xenon or LED light sources.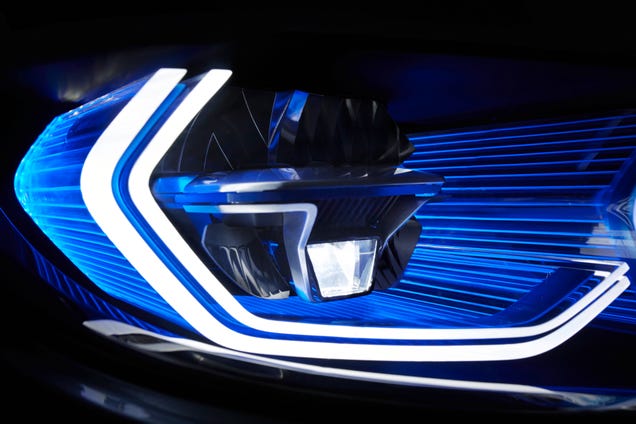 BMW's laserlight technology can spot humans or animals at night at a distance of up to 100 meters.
Besides being quite capable, the lights also look really cool. Oh yes, Tron seems like more of a reality instead of sci-fi at this point.
Unfortunately for Americans, regulations will stop laser headlights from making it over the pond. WE will have to observe the Europeans playing with these until Congress passes a law (sentence could end here) that changes some outdated regulations.