Discussion Starter
·
#1
·
Lexus has debuted the new RC-F, a weaponized RC coupe with the M4 in its crosshairs. The question, is Lexus' aim any good?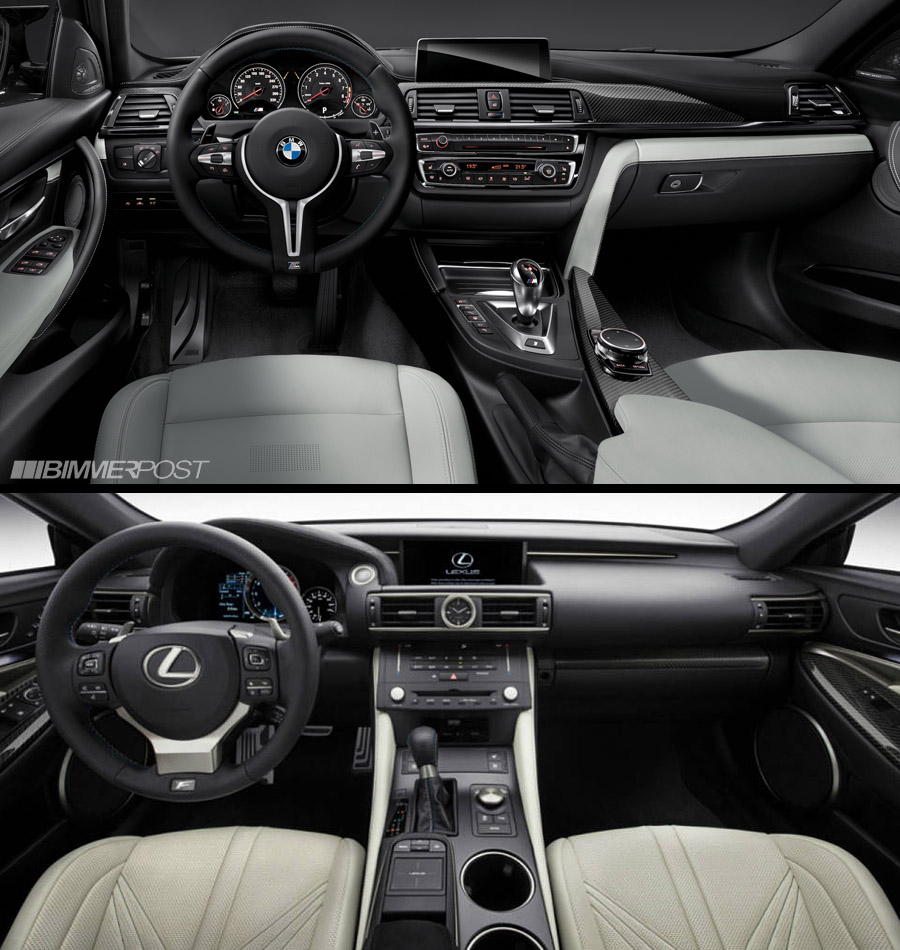 So as we know BMW downsized the M4/M3 engine from a 4.0L V-8 to their tried and true flat 6 TT which cracks out an impressive 431 hp and 406-lb-fts. Lexus pulled an interesting move in importing technology from the Prius. The RC-F's 5.0 V8 has been tuned to run on an Atkinson cycle and an Otto cycle. Basically during low-power cruising the 5.0 will flip into Atkinson cycle allowing the engine to operate as a 4.2L by leaving the intake vales open for part of the compression stroke. Performance specs on the RC-F are nascent to this point, with rumors swirling from 450-480 horsepower and 380-400 lb-fts of twist. Both cars feature plenty of carbon bits, like lips and roofs.
Whats still up in the air for the RC-F are two KEY factors. Firstly we don't know much about the Lexus' gearbox, going by the IS-F it could very well be an 8 speed slushbox complete with torque converter
. That my friends would be a travesty, how can you announce your going M hunting and then show up with a conventional auto :dodgy:
The second factor is price. Lexus has not announced an official price line for the RC-F but already the internet is rumbling about a six figure price tag. Again, how does Lexus expect to go M hunting when they may very well price themselves completely out of the market?
Anyways, lets hear those thoughts. Would you consider, would you test drive or won't you???