Senior Member
Join Date: Jul 2013
Posts: 128
(Thread Starter)
BMW 4 Series Gran Coupe Officially Unveiled [pictures]
---
There had already been leaks of the 4 Series Gran Coupe but now we get the official photos from BMW. The roof is 12-mm higher and 112-mm longer than the regular 4-Series. That means more headroom and more cargo space in the trunk. There will also be an M Sport package for the 4 Series Gran Coupe, which gives a sportier and more aggressive look. No details yet though.
More photos available through this link -->
http://www.autoguide.com/gallery/gal...pe-01.jpg.html
Senior Member
Join Date: Jul 2013
Posts: 360
I'd like to see the 4 series GC compared to the 3 series




Senior Member
Join Date: Jun 2013
Posts: 743
easy way to put it, the 4 series is just a coupe styled sedan, it's like a mini 6 series gran coupe.
here's the 3 series: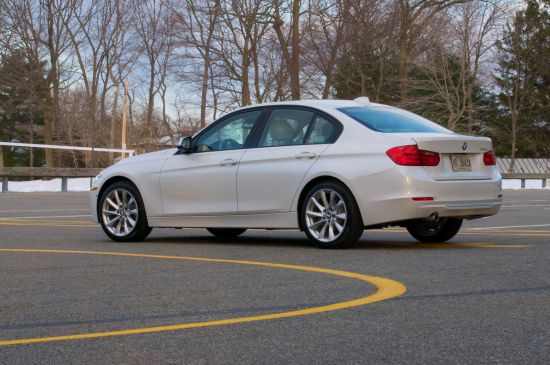 Junior Member
Join Date: Feb 2014
Posts: 15